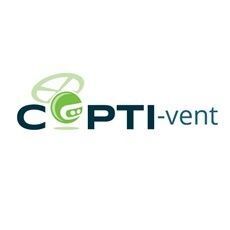 Rent a drone for events

Copti-vent

The unique experience for big and small, young and old.

Are you planning a private celebration such as a wedding or a company event? Then surprise your guests with Copti-vent! With our modern flight systems and our excellent pilots, we accompany your private event or your company event. With us you always rent the right drone.
Fly a drone yourself - we make it possible!
Everyone is interested in modern technology! Take advantage of the high attractiveness of drones or unmanned aerial systems and let your customers or employees have fun with this new technology. The opportunity to pilot a drone under expert guidance inspires many people, regardless of age and gender.
At the same time, you can also use the flight systems as an advertising medium, since they are guaranteed to be photographed very often. Rent one of our drones and add an active, fascinating component to exhibitions, customer events, partner events that leaves a lasting impression. A drone is the highlight on special days and evenings. Our offer is also perfect for opening events, anniversaries, investor meetings and many other occasions. Department events, group dynamic events as well as team finding and team building seminars can be carried out excellently and purposefully with the flight systems as tools and aids.
Get an individual offer for drone technology now
We are at your disposal for the planning of meetings, seminars and events. We will discuss with you what is possible in the field of drone technology and create the right concept. Of course, we provide the required flight systems. Your guests will be looked after by our professional staff. You need to worry about anything.
Treat yourself and your guests to a dose of thrills by renting and flying a drone from us. You can expect an unforgettable and entertaining experience that will remain in positive memory for a long time to come. We look forward to your call or message!