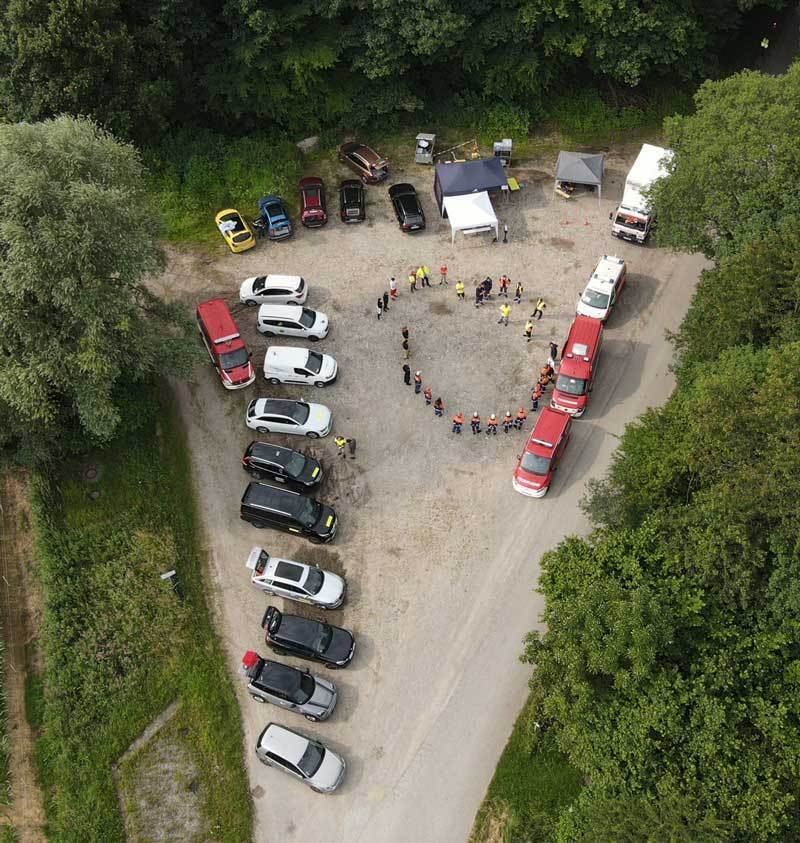 Drones - indispensable resource for all first responder units

Used by the police / fire brigade / rescue service / THW

Drones are now an indispensable resource for BOS units. The possibilities that result from the use are almost unlimited.
missing person search

animal hunt

Detection of embers

Bird's-eye view of the situation

Illumination of deployment sites

Securing the radio with repeaters in the air

Dropping rescue equipment on drowning people

3D measurement for accident analysis

crime scene documentation

gas measurement

radioactivity measurement

visitor flow measurement

and much more
Thanks to our different and modular flight systems, we can offer you a UAV that can be suitably converted for the respective application. The accessories offered, such as the observer's case and restraints, result in further areas of application.
Tethered
Do you have a large deployment site and want a constant overview of the staging areas, access and exit routes? Would you like to illuminate an operation site, but the light mast on the vehicle stops after 8 meters?
Would you like to lift a repeater in the air to supply a large area with radio? For such applications we offer so-called restraints / tethering. Here the drone is powered by a cable and can fly for hours or days without having to charge.
The bondage also has network functionality.
In this way, both the drone and the mounted sensors can be controlled and the live image can be transmitted via the network.
Image evaluation / mobile control center
Especially when searching for missing persons, it is necessary that as many people as possible take over the image analysis. This requires a larger monitor that is clearly visible even in the sun. The pilot can thus concentrate on his drone and does not have to look for heat sources on a small monitor.
The observer 's case gives exactly this freedom and can either send the signal via LTE to a remote crisis management team, but also forward it to an even larger monitor. On request, computers, network components, HDMI/network connections and much more can be installed. So you have your control center permanently on site.