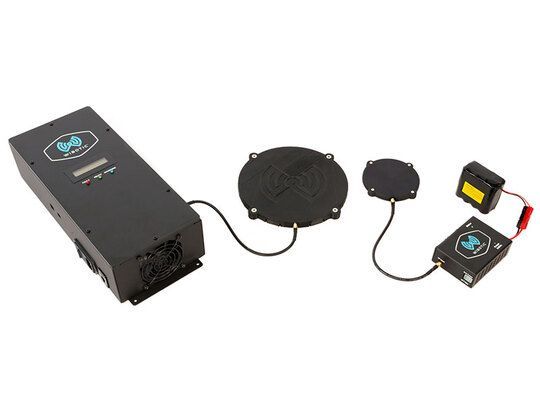 Automatic loading systems for multicopters without personnel effort

Wireless charging

Especially in connection with a decentralized drone hangar, it makes sense to always charge the batteries of the multicopter correctly without personnel effort.

You can achieve this with our wireless charging system for almost every UAV. We offer you this in different performance levels, according to your system. The components are of course perfectly integrated in our system. The floor component can be installed in almost any way according to your requirements. Installed in our hangar, the copter automatically positions itself in such a way that the best connection between the loading platform and the counterpart on the landing gear is established. So you don't have to worry about anything and you can start your flight missions remotely at any time without any problems.