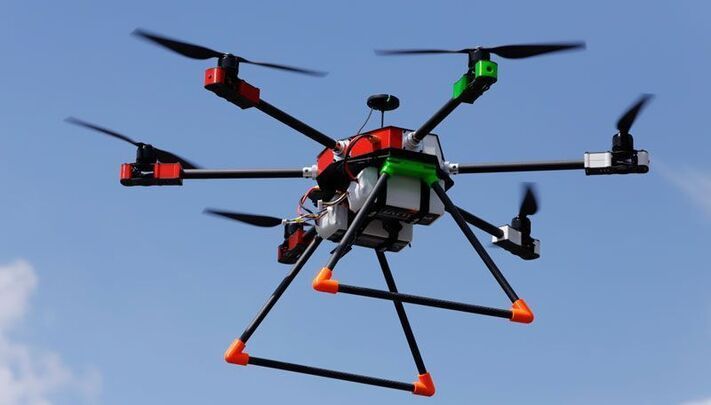 For individual requirements

UAS, drones, unmanned aerial systems

Your expert for the latest drone technology.

Safety, maintenance or aerial photos and panoramas - whatever the area of ​​application, Copting GmbH in Braunschweig offers various versions of unmanned aerial systems. Depending on the application, each product for our customers in Germany and Europe is available as an all-round talent or with a very specific structure.
The special thing about our multicopters
Our goal is to provide customers with innovative products in drone technology at all times.
Multicopters are characterized by at least three rotors. This rare configuration is referred to as "Y3".
Our product range includes the following copters, which we adapt exactly to your specific requirements. These are:
quadrocopter
This multicopter is equipped with four rotors. Since the failure of a rotor causes an immediate crash, this model should only be used with very light copters.
hexacopter
This is a multicopter with six rotors. Due to the increased reliability - the hexacopter continues to fly even with five rotors - this variant should be the minimum standard for commercial use.
Octocopter
Apart from special applications, this eight-rotor copter is usually the largest configuration. Depending on the structure, engines and propellers, it is ideally suited for heavy loads.
X8
The X8 has four rotor arms, each of which is occupied by two motors or rotors. Therefore, it is theoretically an octocopter, which is the perfect choice if space is limited.
We would be happy to discuss what is best for your application in a detailed consultation with you. You tell us what you intend to do and we will develop the right copter. With our different models S-UAV, M-UAV and Transformer, we have the systems that are not only designed for your current tasks, but can also be expanded at any time in the future.
Do you have any questions about our copters or already have a specific order? Then contact us now by phone or online!