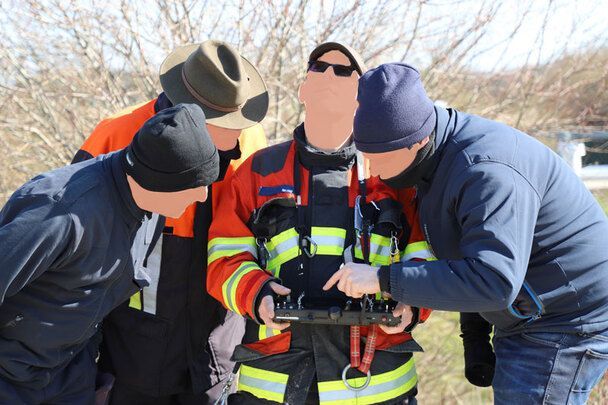 For a safe flight and perfect live stream evaluation

Ground Control station and Observer's Case

It can be seen in many first responder operations. While the pilot concentrates on his drone, the comrades try to evaluate the image on the small screen of the remote control. Of course, the pilot's concentration is disturbed and important information is simply lost in the live image. The screen is simply too small, may still reflect and is difficult to read in the sun. This problem has led us to develop a practical solution for daily use. The observer case is mobile, but can also be used stationary in the vehicle. It also enables remote transmission of the live image to remote control centers.
The pilot stands completely unhindered and away from the observers and only has his drone in his view.
The live image is now evaluated on the large monitor, which has no problem even with bright sunlight. All important information from the copter is clearly displayed here. The model shown is the variant that is specially equipped for the Yuneec H520. The camera control for the team mode is also located here, thus expanding the possibilities in use.
If another drone is in use, it can also be connected via HDMI and the live image displayed on the screen. You can use the switch at any time to decide which image you want to see on the monitor.
In the event of major damage, it may also be necessary to provide a crisis management team with live information. However, these units are often not located directly on site. We have therefore equipped the observer's case with an LTE radio transmission.
In this way, all authorized bodies can access the live image directly and get an overview.
Since we designed the observer case to be modular, it can be adapted to any drone system and to your needs.