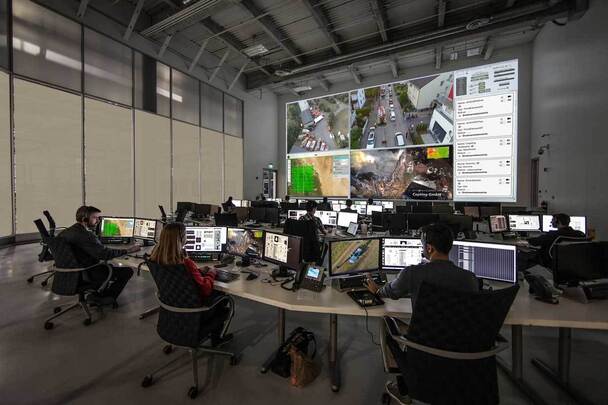 Software / GCS
When using unmanned aerial systems, the software plays a crucial role.
Depending on how you use your drone(s), the right software offers you maximum operational efficiency. We offer you professional, proven software products with which you can use, control and manage individual systems, UAV fleets and/or decentrally stationed UAVs safely and efficiently. With UgCS we offer you a software product that is used worldwide for mission planning and execution. Plan, save and historicise missions from the comfort of your desk and use them with numerous different drone manufacturers. With our control center solutions, you can control and manage your flight systems from control centers and carry out operations with different pilots. It is also possible to use decentralized drone systems, e.g. B. stationed in our hangar, alarm-based or mission-controlled via automated interfaces.
As a control center, you don't have to worry about how to get the necessary telemetry and status data and/or integrate the drone's live images into your control center. Open interfaces and a strict focus on market standards make integration into your system very easy. Of course, we also offer you control center software for your UAV fleet without you having to integrate it.