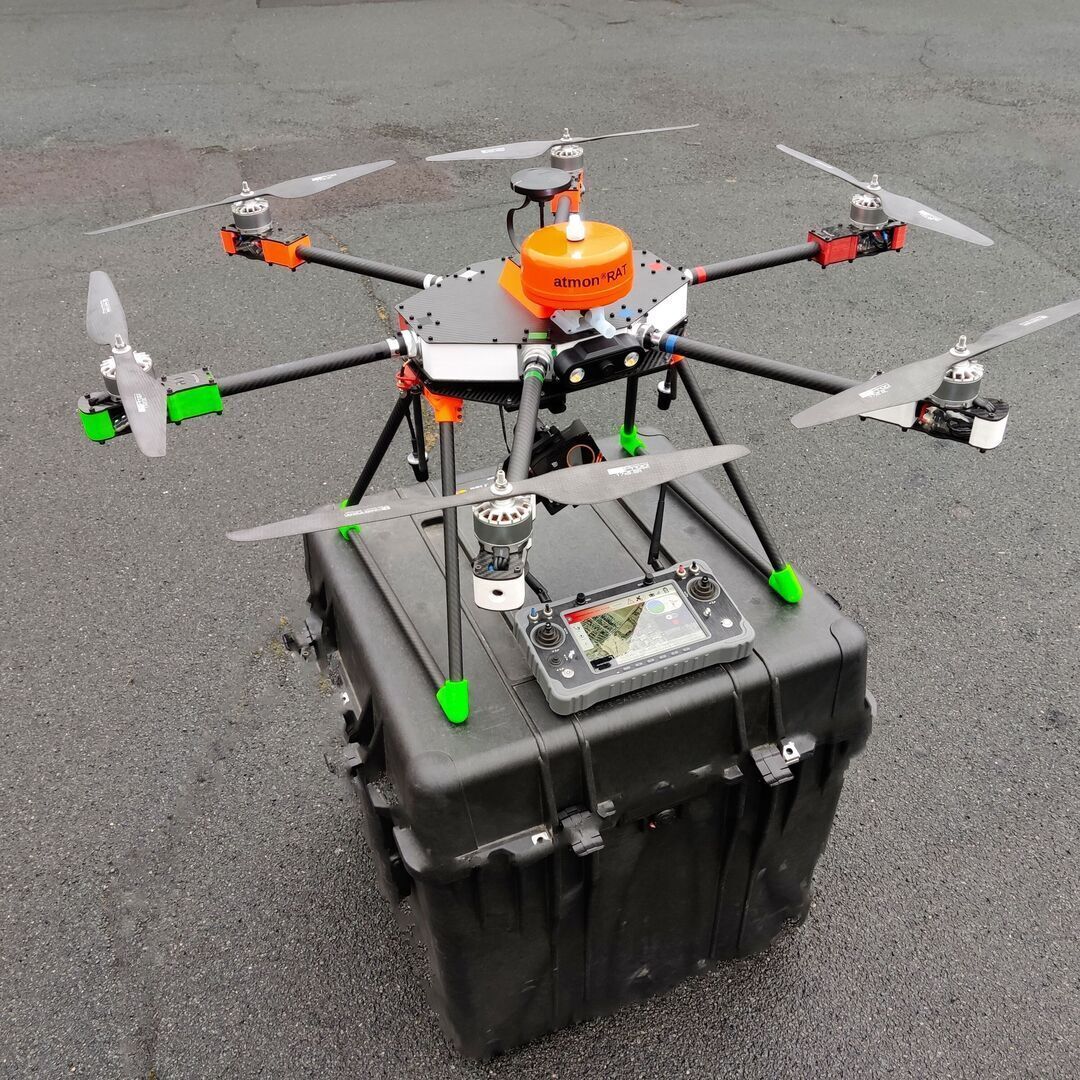 For perfect work results

Drone with innovative technology

With the modular TransformerUAV we offer a small revolution in the field of modern multirotors. This solution is a flight system for different applications and requirements. This is very flexible, modularly expandable, robust, weatherproof, extremely easy to maintain and repair and can be easily changed for different configurations.
Modularity and flexibility in perfection - the drone TransformerUAV
Our drone has a central element for weatherproof accommodation of the entire flight electronics. Quickly detachable and exchangeable arms as well as various setups possible - Quadro, Hexa and X8 - are among the many advantages of this model. Battery slides ensure safe assembly and easy replacement. A standard mount allows different loads. The very light, extremely robust drone with integrated connectors can be equipped with propellers from 12″ to 30″ in size without having to change the central element.
The central element of the drone is made entirely of carbon fiber. It is a closed housing with plenty of space for the entire flight electronics and other components such as onboard computers, transmitters or receivers. Due to the generous space of the element, all components can be laid and arranged neatly and professionally.

A hood, which we design according to your wishes, allows access to the electronics at all times and at the same time protects them effectively from the weather. All necessary connections, such as for the batteries and sensors, are located on the underside and are therefore optimally secured.
Contact us now for detailed advice!
With us you will receive a drone that is precisely tailored to your requirements. Call us, write an e-mail or fill out the contact form and soon we can start with your project. We guarantee comprehensive service, from advice and planning to construction and maintenance of the flight system.
Benefit from sophisticated technology!