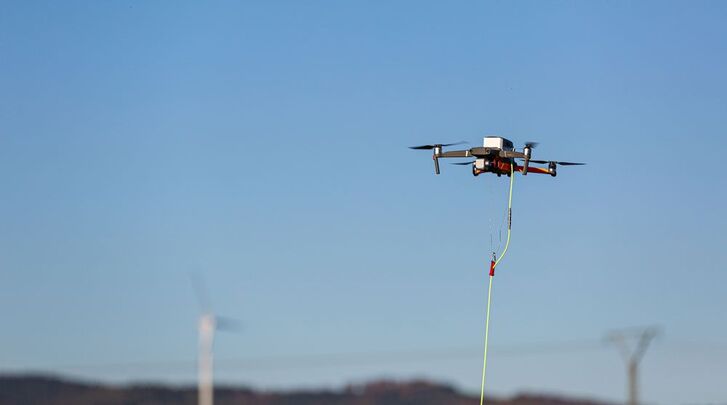 DJI Mavic 2 tethering
So far, it has always been reserved for large UAVs to be permanently supplied with power via tethering. This solution is now also available for the DJI Mavic 2 Enterprise Advanced.
Permanent flight for the DJI Mavic 2 Enterprise
Finally it is also possible to keep a smaller drone in the air permanently without having to land to change the battery. There are many areas of application for this:
site documentation

site surveillance

permanent overview of major damage situations
Documentation at demonstrations

and much more
On the ground you only need a power source, e.g. power generator, your DJI Mavic 2 Enterprise and the MicroTether system. Now you can operate your Mavic continuously at a height of up to 25 meters. Inquire today for more information and arrange a demonstration appointment with us.