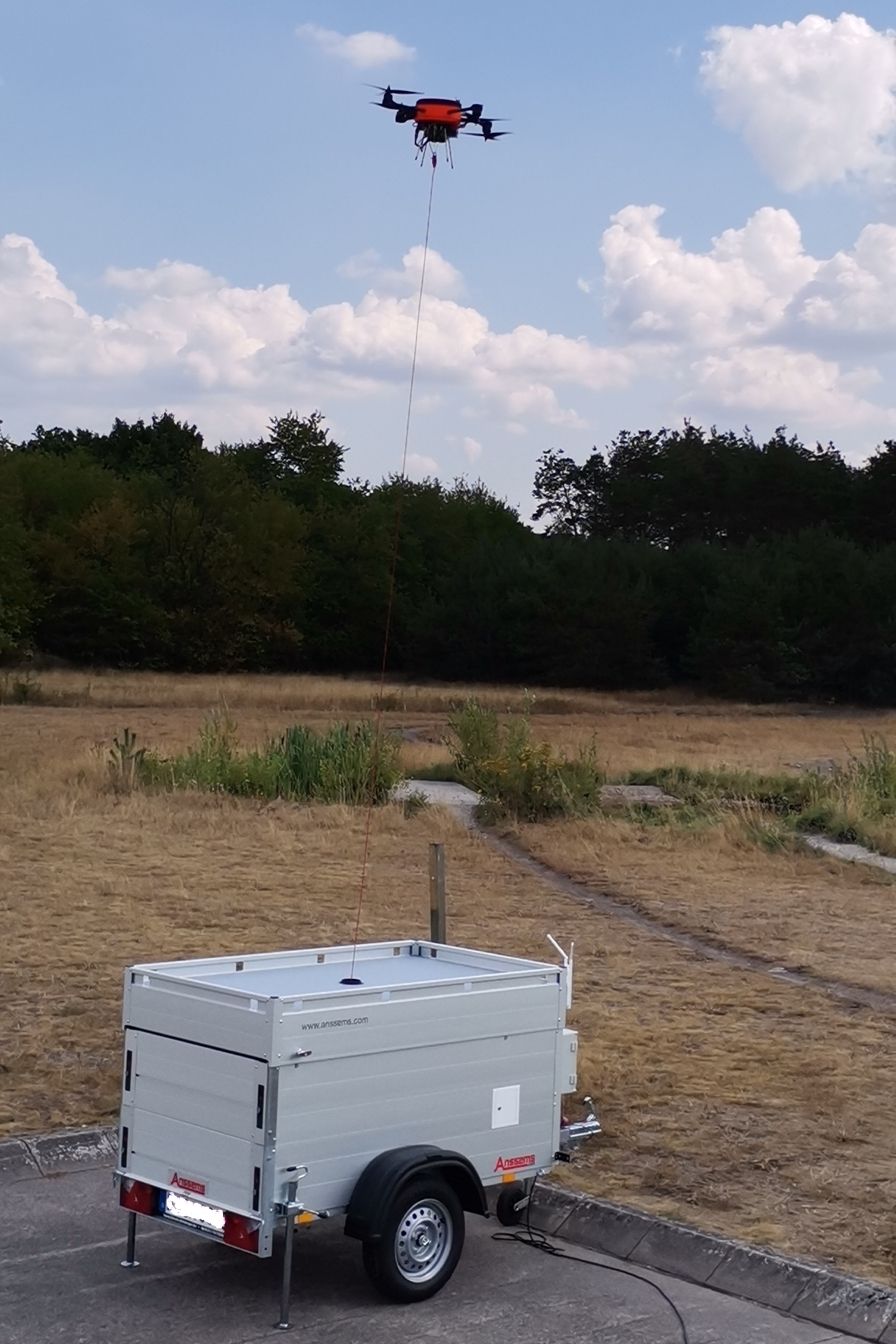 Your inquiry is welcome
01.10.2022

Tethered drone in a trailer - protecting sensible areas or critical infrastructre
Products
The use of drone systems as a suitable tool for securing areas, for monitoring extensive areas and for extensive area overviews has proven itself very often. Only the limited flight time requires an increased use of material and personnel. The legal regulations on the use of flight systems also play a very important role in determining where, how and when a drone can be used.
A proven and new way of using drones is the use of tethered drones. These drones are connected to a cable (tether up to 100m), which is used to continuously power the flight system. The cable also includes network functionality that enables full control of the flight system and continuous live transmission of the camera image.
The possibility of controlling the drones and the sensor systems via network also means that no person has to remain with the flight system as a safety pilot. Due to the restraint, the risk area, which is an essential factor for any deployment permits, is limited to the cable length. A "fly-away" into the airspace (air hazard) or endangering other people, systems, facilities (ground hazard) outside the cable length is excluded.
Copting set up a mobile tethered system, all implemented in a trailer. All components needed are integrated inside the trailer and enable remote deployment. Remote access for controlling and monitoring the system gives you full control from anywhere