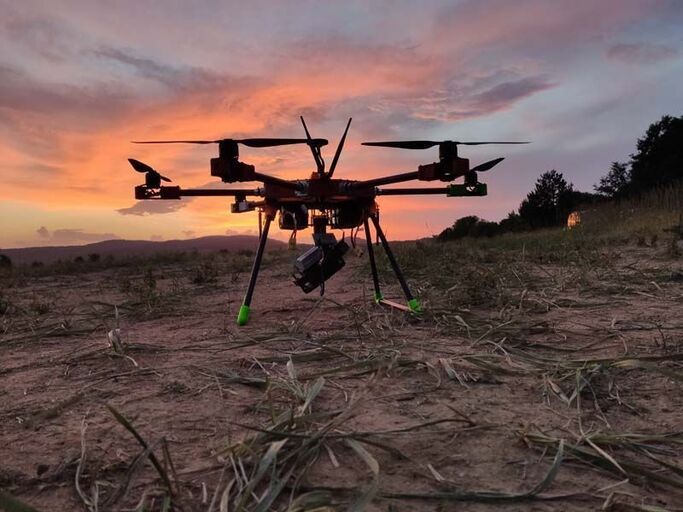 06.08.2021

Sucessfull demonstration H2020 project ROBORDER
General
The UE funded Horizon 2020 project Roborder (https://www. roborder.eu) ended for Copting with the demonstration of the integrated command&control platform deploying, commanding and controlling different unmanned vehicles like our drones, UGVs (Robotnik) and a fixed wing UAV (EVADS).
About 45 persons showed during 1 week in Bulgaria border control operations and trespasser identification managed via one centralized platform. All unmanned systems were equiped with different sensors. The mission management as well as the image processing for generating alarms and reports and the operations area were located in different aeras.
Efficient and state of the art communication infrastructure as well as standardised interfaces developed in the project ensured flewless operations and demonstration of a new, straight forward and very efficient way of securing borders and wide areas. All planned show cases and use cases have been demonstrated and the project showed to be a success for all participants and project partners. With Roborder the consortium showed how border and aera protection can be put to a new level.